How Did This Chocolate Magical-ness Begin?
Fat Man Candy Company was founded in February 2015 by us - husband and wife team Dan & Maureen Olds. Like most businesses, it was born of rage, envy, and spite. And last-minute Christmas shopping.
Eight years ago on Christmas Eve, Dan was in the midst of his annual late-night emergency shopping spree. At a kitchen supply store, he was offered a box of the store's peppermint bark and, distracted, told them to go ahead and add it to his pile of stuff.

He was shocked to find that he had paid a hefty price for what was, charitably, a run-of-the-mill candy experience. He vowed to make a much better product and went to work. He perfected his recipe and production methods and sent peppermint bark to family, friends, and business associates every holiday season.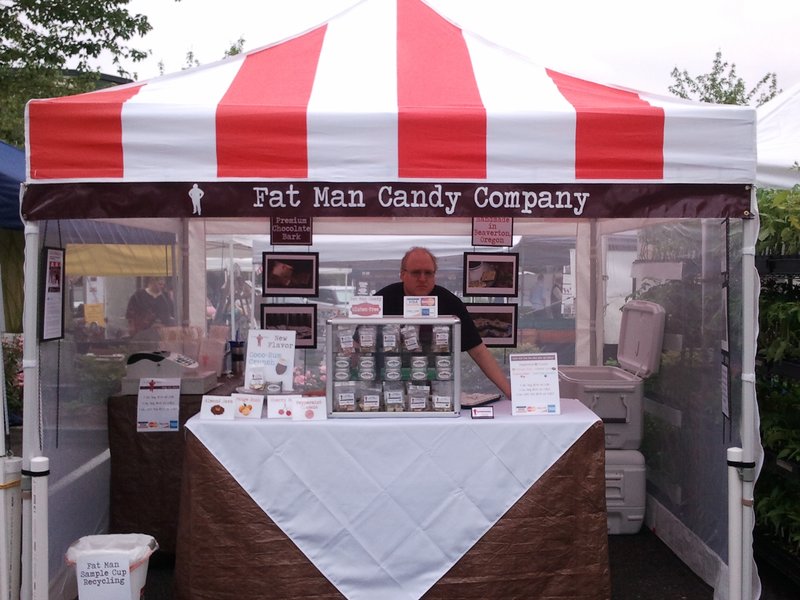 And every holiday season, those friends and family all said the same thing: "You guys should sell this stuff!" Eventually, we listened. We developed more flavors and ventured out to local farmers' markets to find out whether other people liked our bark too.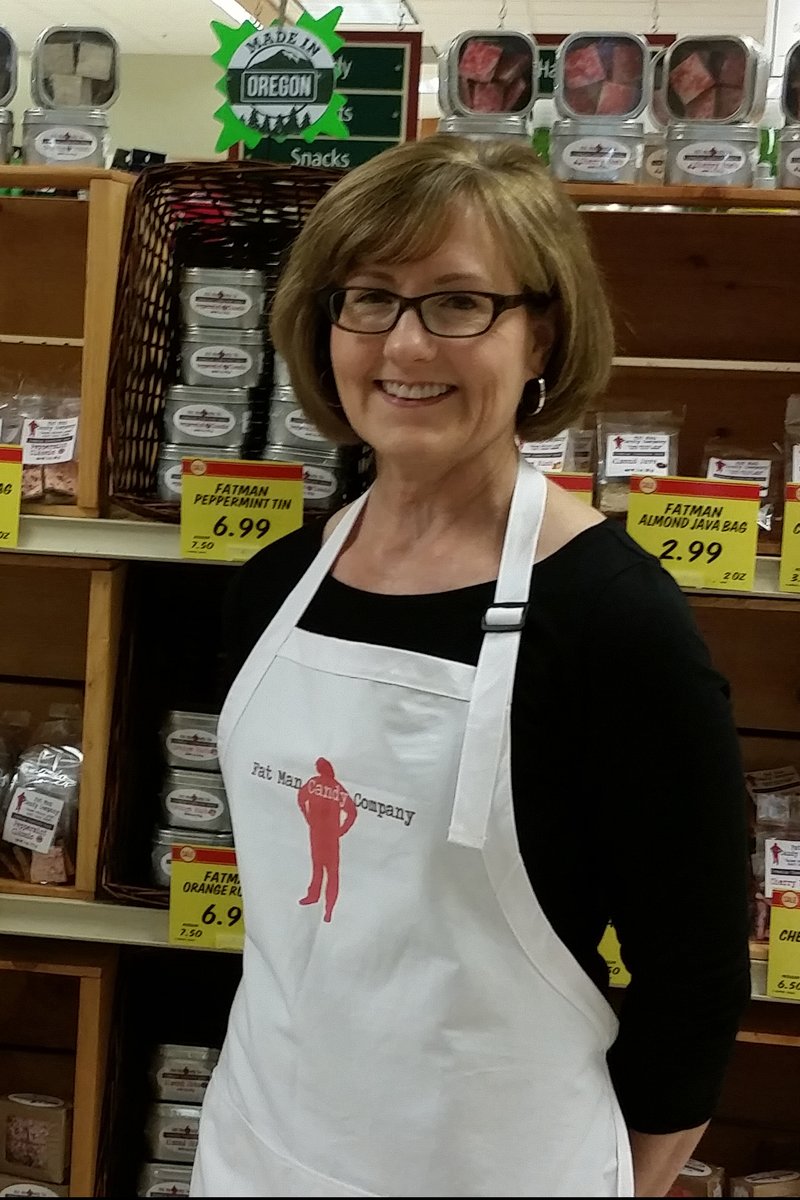 They did. In fact, people loved it. Within months, Fat Man Candy was on local grocery shelves, we folded our tent, and a real business was born.

We'd love to meet you at our next tasting event! We're pretty sure you'll agree that we make the best chocolate bark around...
'Cause skinny guys don't know sweet.
Check out Dan and Maureen's visit and live taste-test on Portland's KPAM 860 with food expert
Missy Maki
,
available
here
and on iTunes.